Get Certified
Imagine a world where you're weightless, dimensions are limitless, and the possibilities endless.Scuba diving is one of the most rewarding and transformative experiences you can have. Push your boundaries, explore underwater landscapes, and travel the world.
Try Scuba
Interested in diving but not ready to commit to a full class? Try Scuba is the perfect introduction to the fascinating underwater world. Grab your swimsuit and join our friendly staff for a two-hour introduction to scuba diving in our comfortable 89ºF indoor dive pool.
Update Your Skills
While your open water certification never expires, we all get a little rusty when we're not doing something regularly. Ocean First offers a wide array of classes for every diver to brush up on their skills including refresher courses, con-ed specialties, and professional certifications.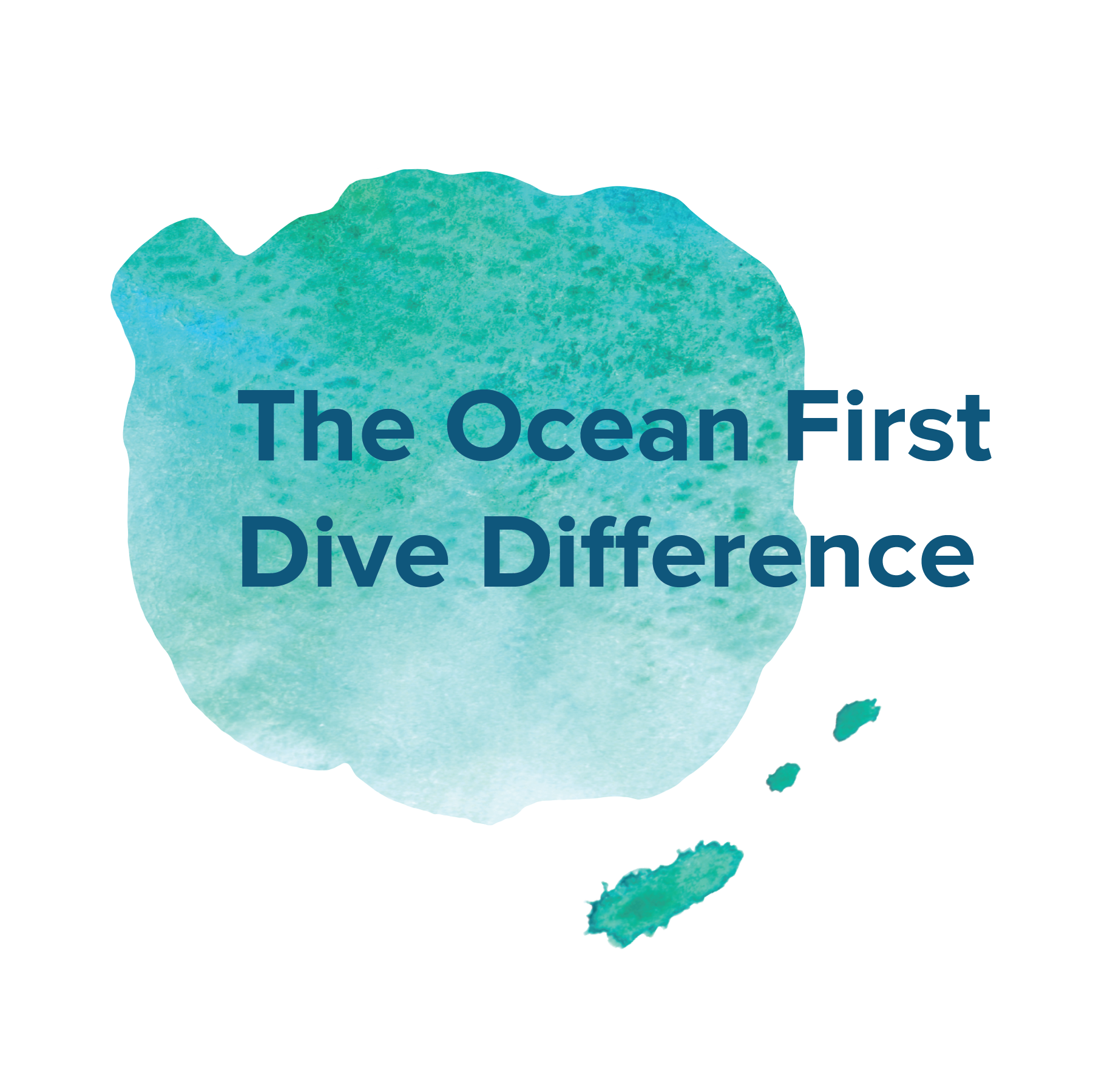 Our instructors love teaching new skills whether you are a beginner or an advanced diver and tailor our programs to fit each customer. We have a passionate group of instructors who will guide you through your dive experiences with patience and excitement. We also service nearly every brand and type of equipment through our in-house full-service center. Come see what makes the Ocean First experience unlike any other.

Ocean First is a great place to get certified. The expert staff made me feel comfortable underwater and with the purchases, I made for my diving vacation. Ocean First is a leader in the eco-friendly scuba business by reducing their pollution where they can and offsetting pollution with wind energy and solar power.
Alex G.
My daughter and I did try-scuba experience and we loved it !!! I've been a certified diver for 30 years and wanted my 10-year-old daughter to have a taste of diving before enrolling her in an open water diving course. Not only did we enjoy the experience but we felt that the instructors were súper professional, and a joy to be around. My daughter already learned so much in just 2 hours and is so excited to continue her training. I'll definitely be enrolling her on the open water diving course with Ocean First ASAP!!!
Arturo
Ocean First is simply the best dive center in Colorado. The staff is friendly, knowledgeable, and always willing to help with equipment questions and class suggestions. They even have a private, heated indoor pool! I love the atmosphere in the shop; everyone is always ready to talk about diving and get you excited about your vacation! I'm hooked!
Duke C
Why Dive
Imagine a world where you're weightless, dimensions are limitless, and the possibilities endless. Just beneath the surface of our ocean is an alien environment filled with beauty, wonder, and mystery. The question isn't why scuba dive - it's why not?! At Ocean First, our commitment to the highest quality dive education doesn't stop when you learn to scuba either! We appreciate all aspects of the underwater world and love bringing our other passions into the fold, like freediving and TIDES.
Imagine exploring the underwater world on a single breath, moving effortlessly through the water, unencumbered by heavy or awkward gear. Whether you're interested in exploring coral reefs, swimming with whales, or considering its competitive aspects, FREEDIVING is a sport that can be enjoyed by everyone.
TIDES is our middle and high school scuba and marine science program that combines engaging interdisciplinary science curricula, experiential learning and confidence building scuba expeditions to unlock students' natural curiosity and passion for rich, meaningful experiences. Kids Programs by joining one of our classes for ages 10+.